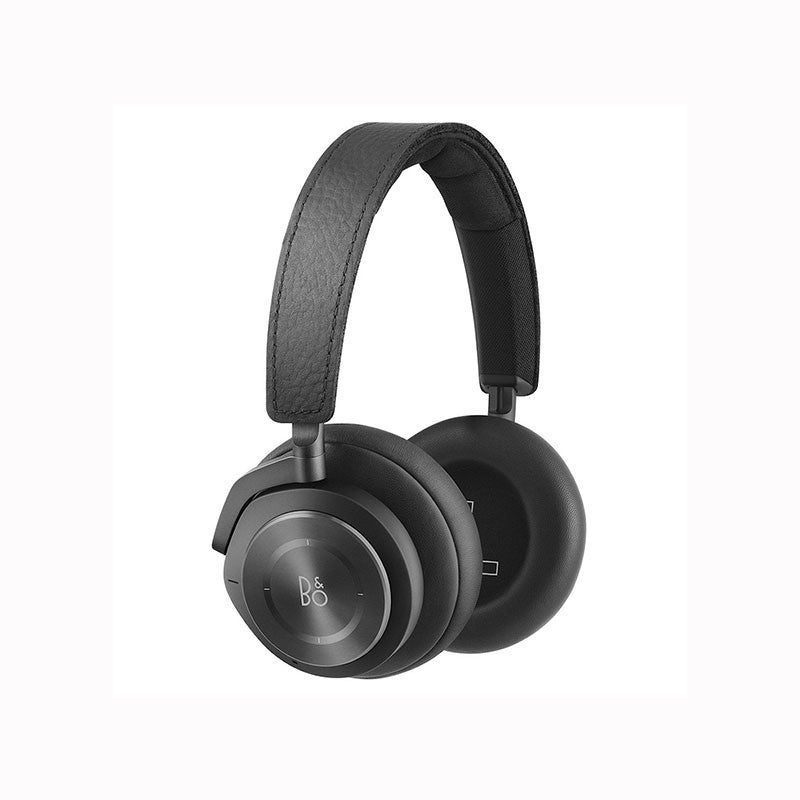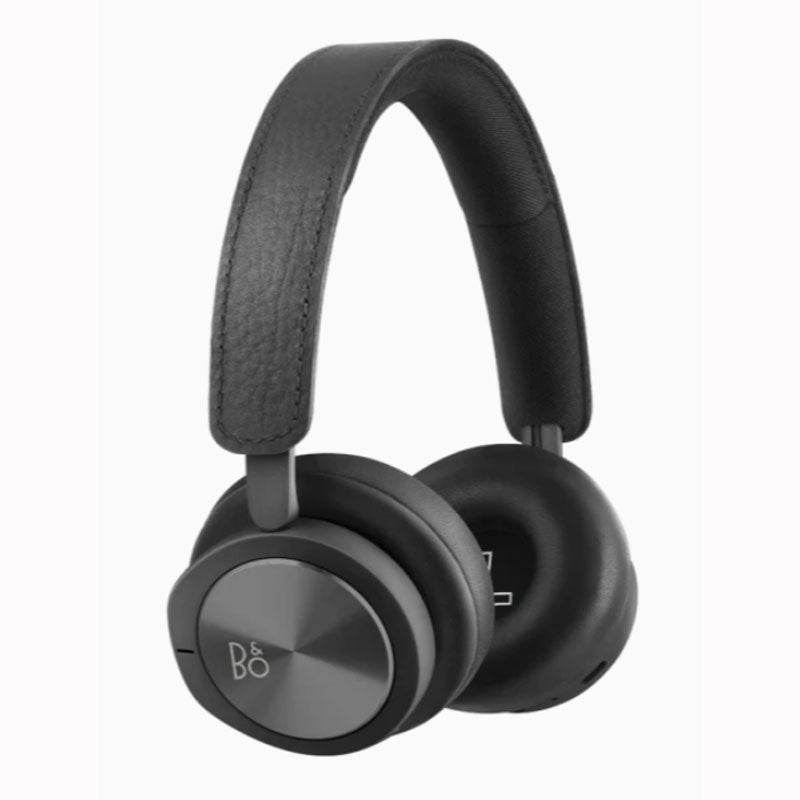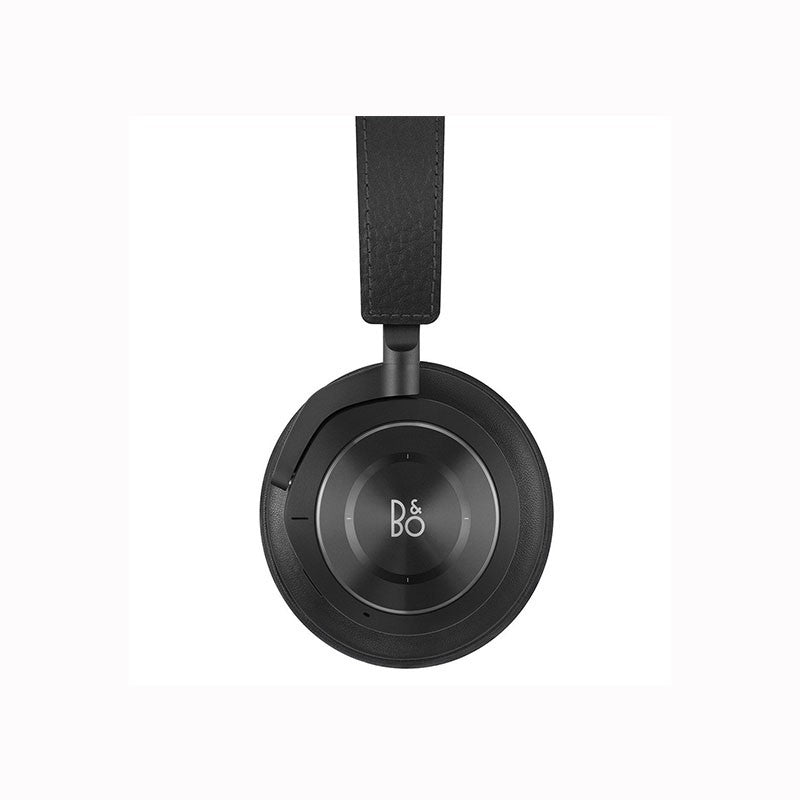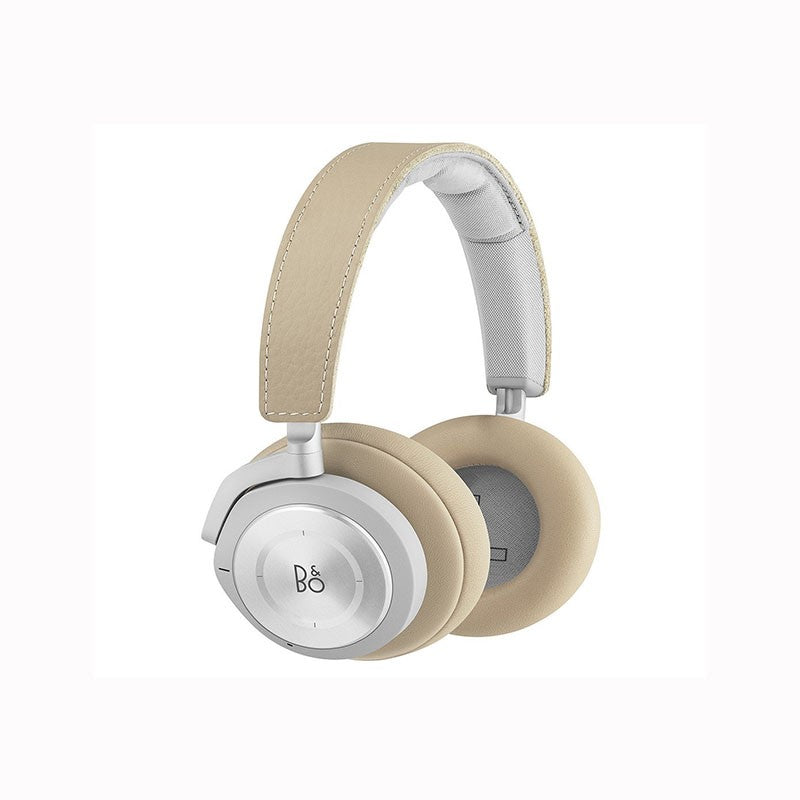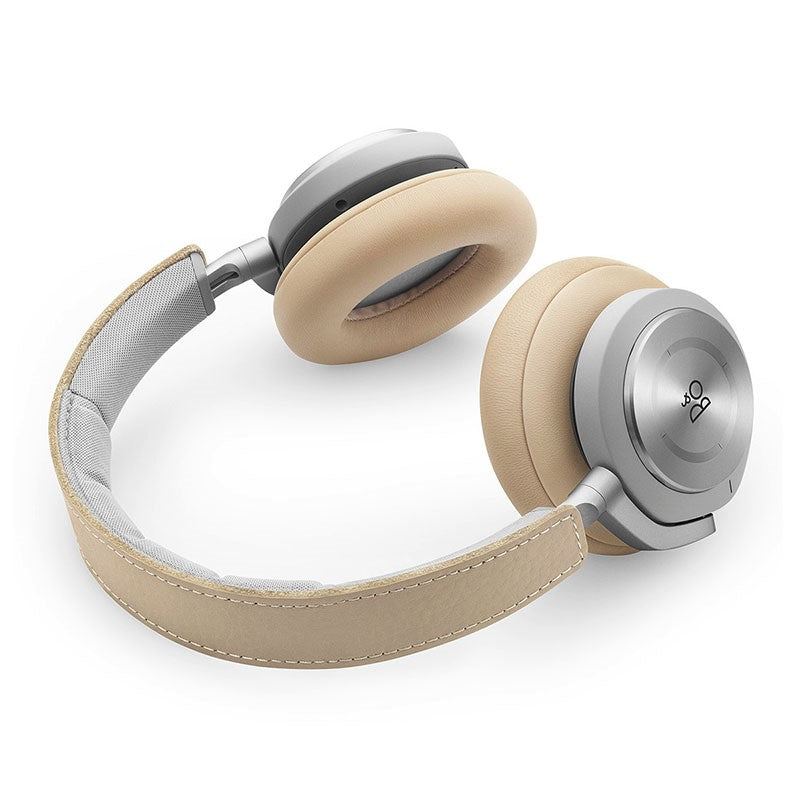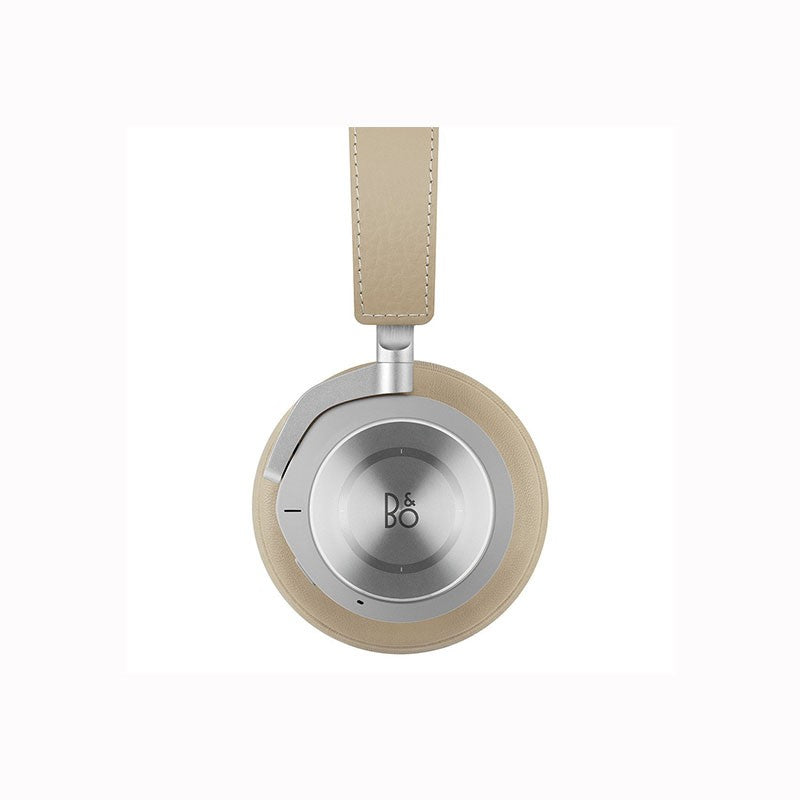 Bang & Olufsen Beoplay H9 3rd Generartion
---
H9i combine ANC, wireless, an innovative aluminium touch interface and Bang & Olufsen Signature Sound

Advanced Active Noise Cancellation

Transparency Mode

Proximity Sensors

Up to 18 hours playtime

Wireless via Bluetooth

 

EASY LISTENING 

Adjust the volume, change tracks and take calls with on-device touch controls. Enjoy added convenience with the proximity sensor that pauses playback when headphones are removed and resumes when placed back on.

HYBRID ANC

These high-quality headphones feature hybrid ANC that reduces both high- and low-frequency background noises. Transparency Mode lets you tune back in to the outside world with a swipe of the touchpad.

A SOUND EXPERIENCE

With the new bass port for deep sound and two dedicated microphones for enhanced voice call clarity, these Bluetooth headphones provide unparalleled Bang & Olufsen Signature Sound.

FREEDOM TO MOVE

H9i wireless over-ear headphones can be paired with up to two devices at a time. An improved Bluetooth range of 121 feet lets you enjoy seamless streaming even when you aren't close to your music source.

CONTINUAL MUSIC

Listen longer with these headphones that offer 18 hours of playtime while using Bluetooth and ANC, along with an intelligent battery saver and a replaceable battery to prolong playtime.

INTELLIGENT INTERFACE

H9i features an intuitive aluminum touch interface for easy operation of these wireless headphones, even when you're wearing gloves. Swipe down to activate ANC, up to activate Transparency Mode and glide left to right to review your tracks. You can even answer incoming calls by tapping the ear cup. Ideal for commuting, H9i headphones put the power in your hands.

KEEP NOISE OUT

Enjoy the ultimate in sound with the advanced hybrid Active Noise Cancellation of these over-ear headphones. Updated to be more isolating at lower frequencies as well as higher ones, the hybrid ANC function reduces background noises so you can experience the full force of authentic Bang & Olufsen Signature Sound. When you're ready to bring the outside world back in, Transparency Mode lets you tune in to your surroundings with a simple swipe on the ear cup.

ENHANCED SOUND QUALITY

These Bluetooth headphones deliver crystal clear sound without disruption from the outside world. Two dedicated microphones are placed at an ideal angle and distance for unparalleled voice quality during calls. H9i headphones also feature the latest Bluetooth 4.2 functionality and a new bass port for deeper sound and incredible CD-like quality.

LUXURIOUS LOOK AND FEEL

H9i headphones look as good as they sound, and that's saying something. These high-quality headphones feature streamlined and iconic mono arms, a luxurious leather headband, comfortable memory foam and lambskin ear cushions, sleek anodized aluminum discs and a cool over-ear style that is comfortable for extended wear.

SEAMLESS STREAMING

Stay connected to your music and podcasts with these high-quality headphones that can pair wirelessly with up to two devices at once for convenient in-home enjoyment. Their increased Bluetooth range gives you an impressive 121 feet of space so you can move further from your device while still enjoying seamless streaming.

LISTEN LONGER

Beoplay H9i headphones are the ideal travel companions when you're on the go. With an intelligent battery saving function, these cordless headphones provide up to 18 hours of Bluetooth- and ANC-enabled playtime and come with a replaceable battery to extend your uninterrupted listening pleasure even further. The included USB-C charger has a lengthy cable so you can even keep listening while charging.

SIGNATURE SOUND

Decades of sound experience have been packed into these lightweight over-ear headphones. Delivering the superior audio performance listeners have come to expect from Bang & Olufsen, these headphones provide big sound in a sleek, portable package. Enjoy authentic, perfectly balanced sound with a wide sound stage.

CUSTOM LISTENING EXPERIENCE

Take your musical experience to the next level by customizing your sound to suit your style through the B&O App. ToneTouch lets you adjust tonality with preset sound profiles to complement your activity, whether you're commuting, listening to podcasts or just relaxing at home. You can even control the on/off ANC function of your headphones directly from the app for the added convenience.