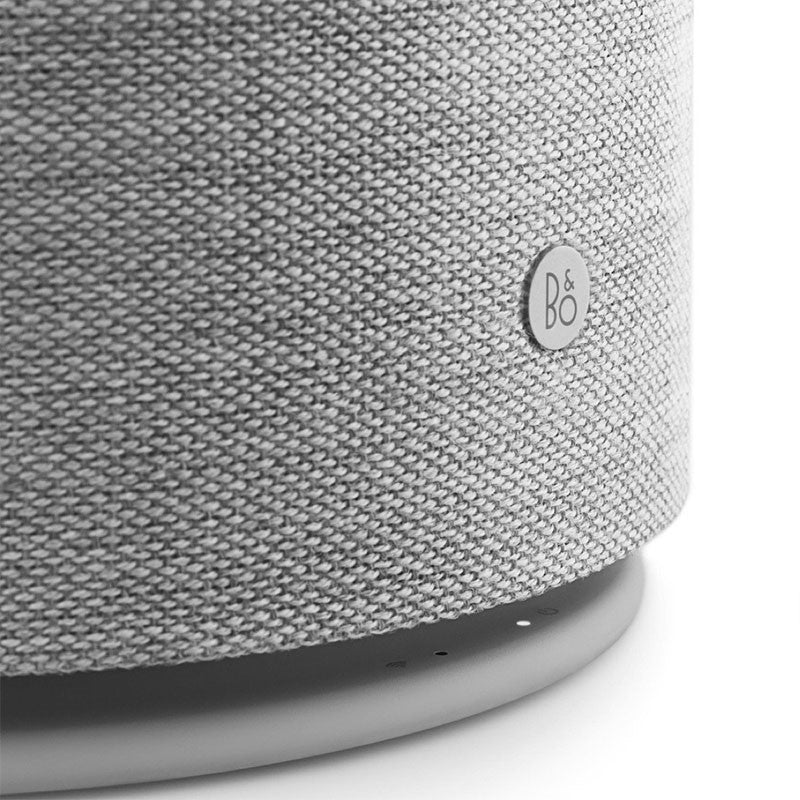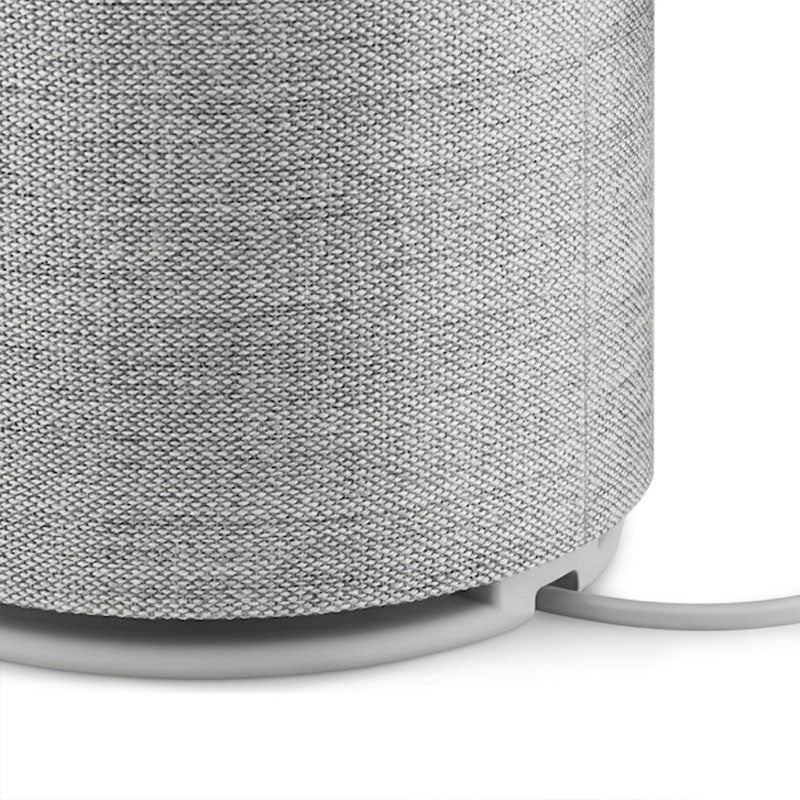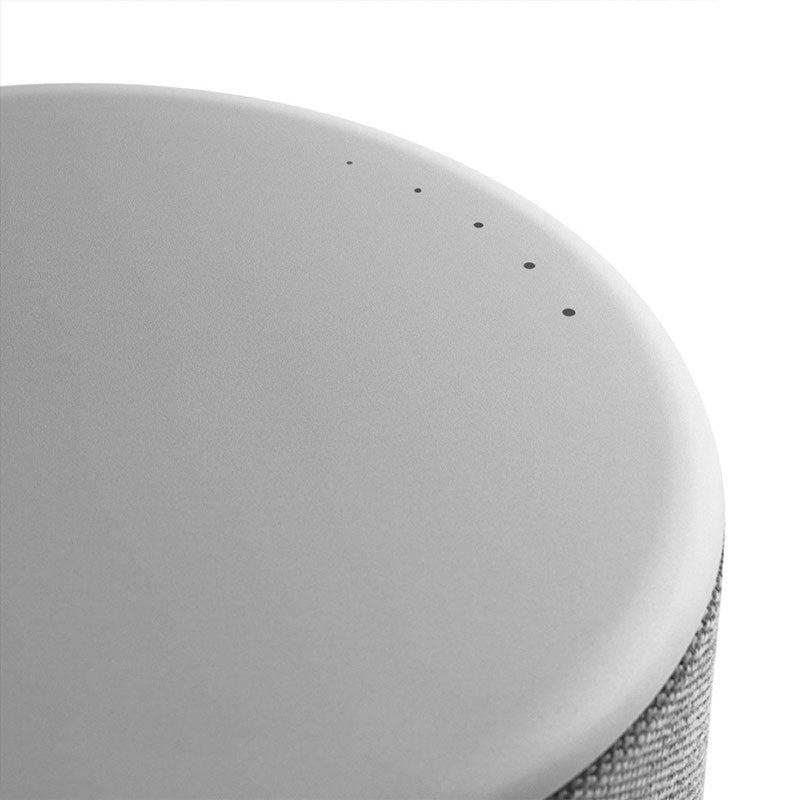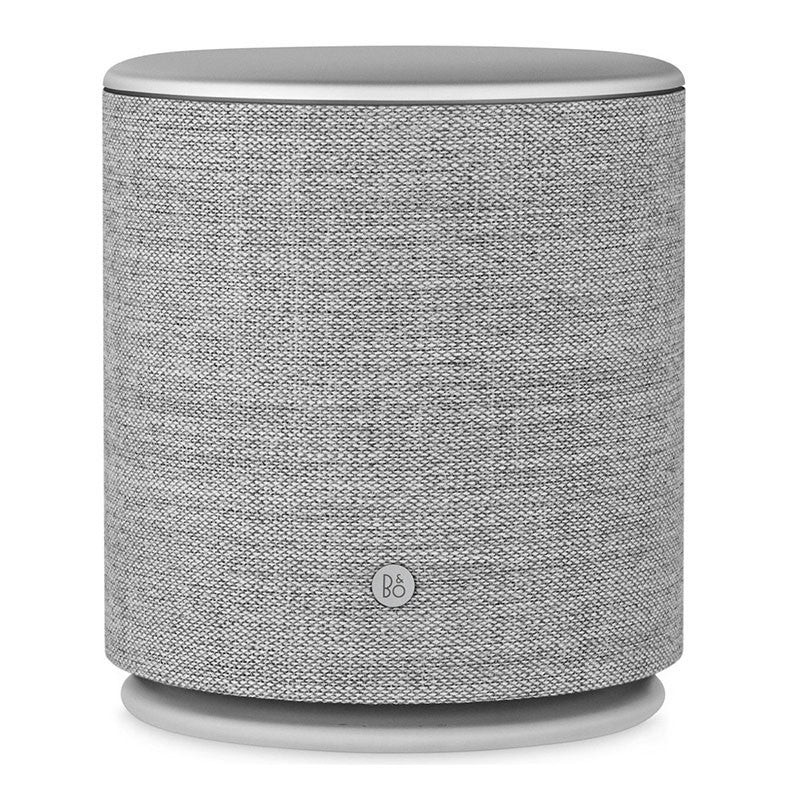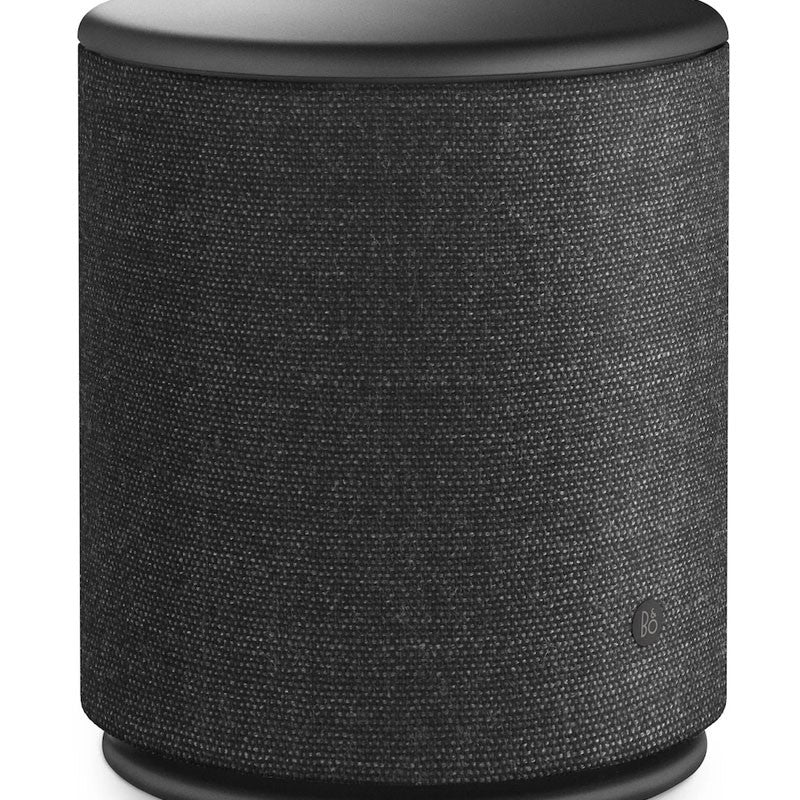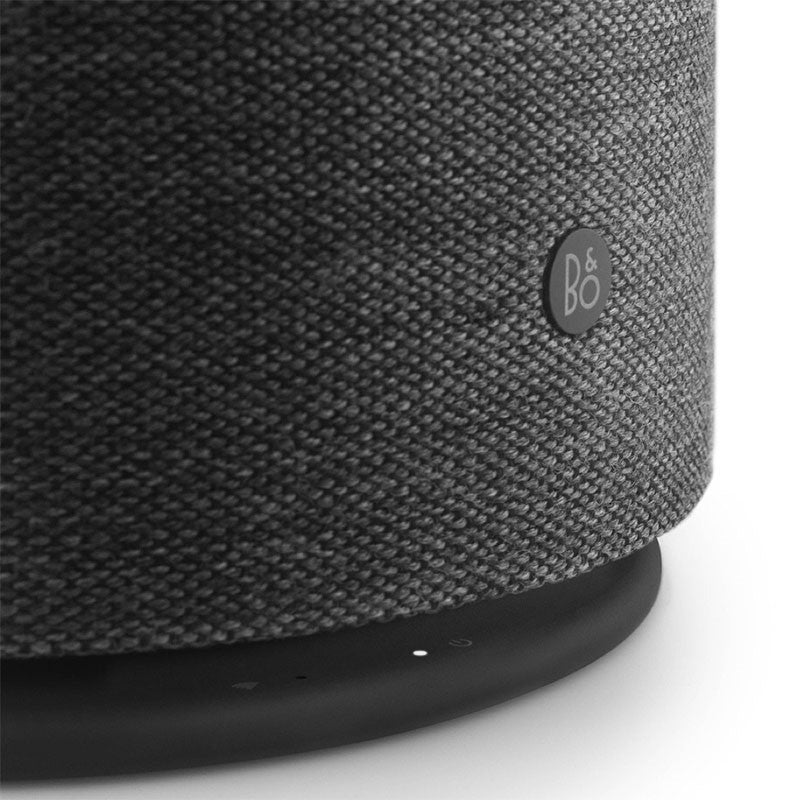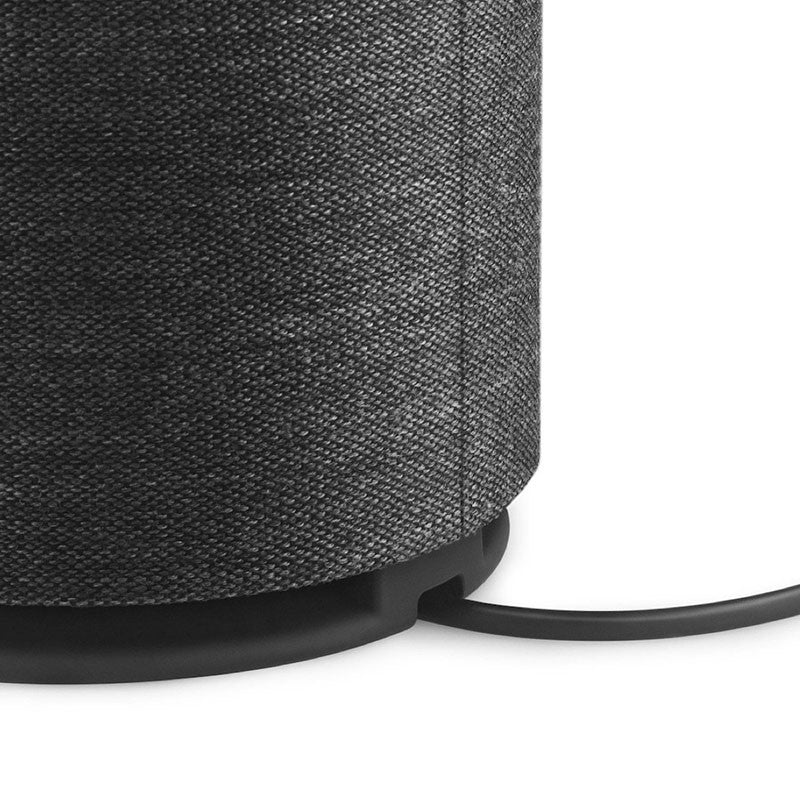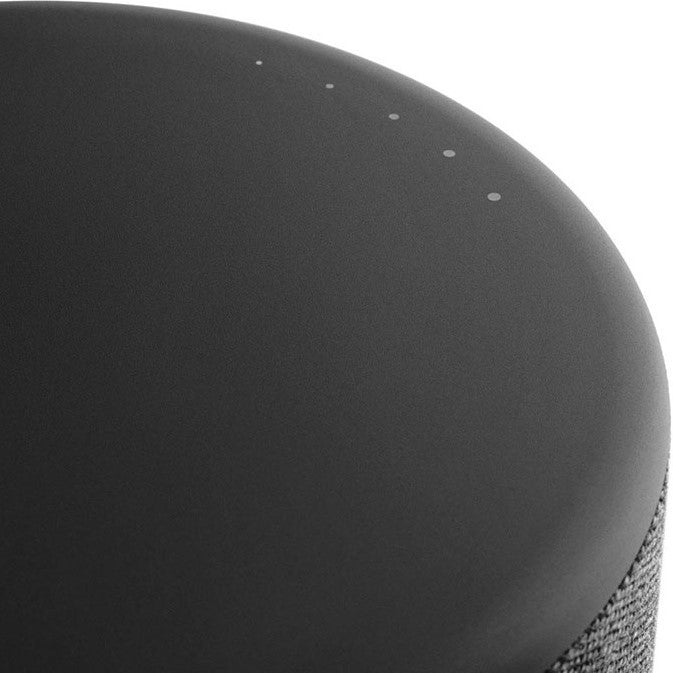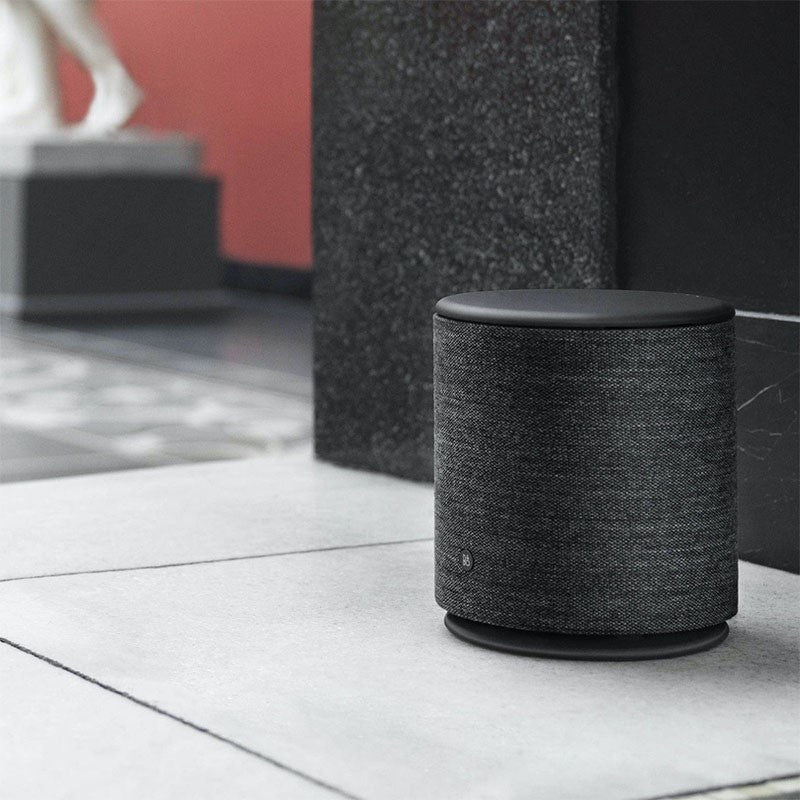 Bang & Olufsen Beoplay M5
---
Wireless speaker that fills your home with music. 

High quality sound

Premium durable materials

Wifi and Multiroom speaker

Connect wirelessly to everything

Customizable design

Connected audio

Music in every room

You can play different music in different rooms – or let one song play on all your speakers throughout the home.

Beoplay M5 is a versatile connected speaker that can be experienced alone or can be replicated around the home. Connect more multiroom enabled speakers together and experience seamless sound. 

Beoplay M5 supports both Google Chromecast built-in and Beolink Multiroom technologies or you can connect via Bluetooth or Apple AirPlay. It's a great addition to the home system, and combines seamlessly with Beoplay A6 and Beoplay A9.

BEOPLAY App

Sound optimization

Easy to set up

Beoplay M5 can be set up via Beoplay App where you can also activate a position optimization setting to maximize the quality of sound depending if the speaker is placed in a corner, by a wall or in a free space.

Touch control

Beautiful to behold

Responsive and mesmerizing controls.

The speaker top is an aluminium disc that incorporates volume and connection controls that respond with a viscous dampened movement.

Tapping the aluminium disc will activate Beoplay M5 to join other music experiences going on in your home. The disk is also used to control volume – with 15% movement in each direction it is simply turn and hold to adjust volume levels. When the disk is turned to adjust the volume, it returns to the central position using a viscosity-based action. Not too quickly. And not too slowly.

Sound

Music all around

Beoplay M5 has True360 sound.

Beoplay M5 lets you enjoy well-balanced Bang & Olufsen Signature Sound no matter where you are placed relative to the speaker. Three evenly distributed tweeters, a front facing mid-range driver and a powerful woofer that fires its energy down towards a carefully designed disperser, providing a uniform dispersion of well-balanced Bang & Olufsen Signature Sound all around the room.

Design

Designed to fit your style

Let it blend in and stand out.

Beoplay M5 is designed to be replicated around the home. Place it anywhere and let it blend in and stand out. Beoplay M5 combines warm fabric and cool aluminium for a visually stunning appearance and comes in grey or black or choose your favourite colour to match your interior.

The cover for Beoplay M5 is produced by renowned Danish textile manufacturer, Kvadrat. It's made from woven wool and is carefully designed to enhance acoustics. Kvadrat also supply the materials for our A9 and A6 speakers.