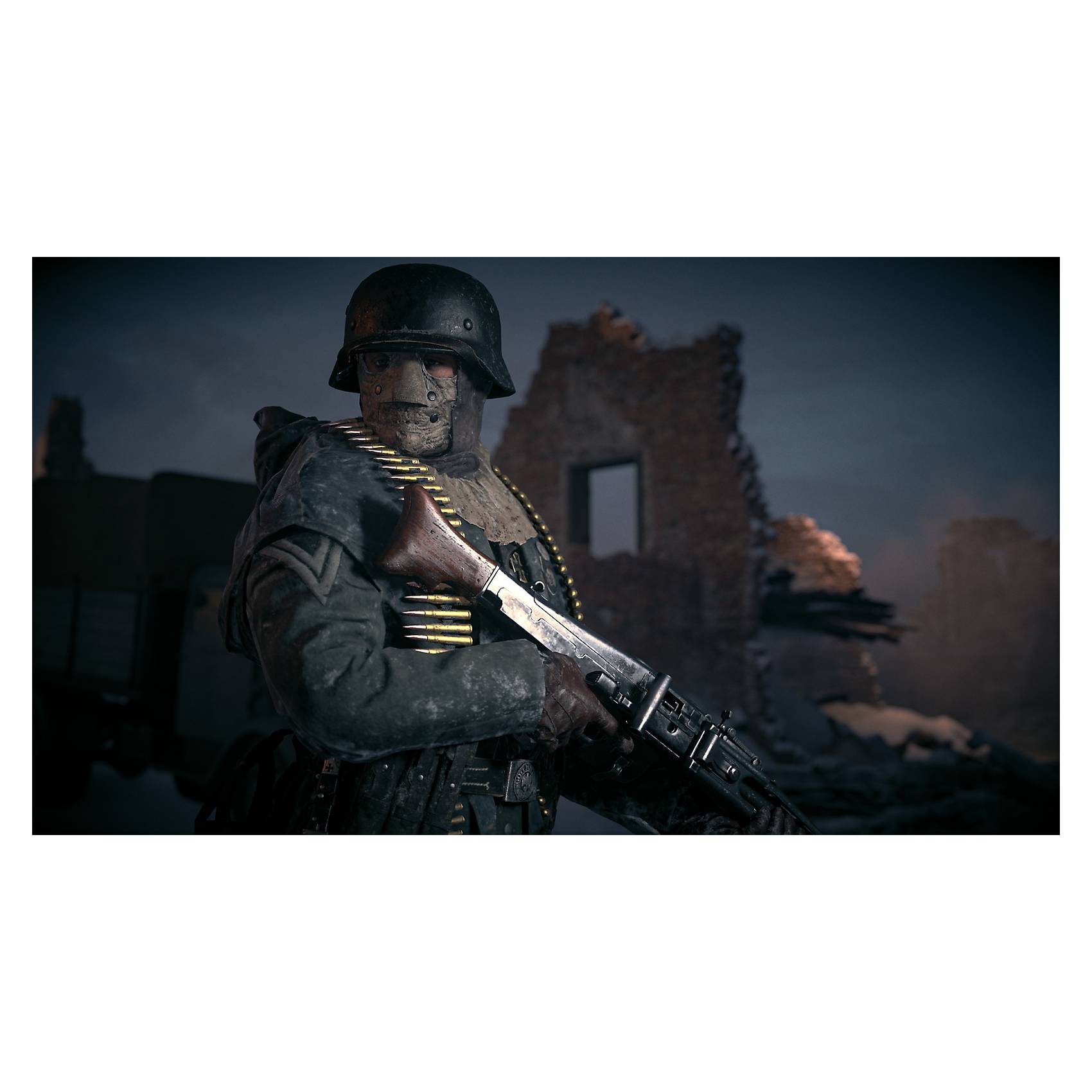 Sony PS5 CD Call of Duty Vanguard
---
Campaign

Dogfight over the Pacific, airdrop over France, defend Stalingrad with a sniper's precision and blast through advancing forces in North Africa. The single-player campaign will immerse you in a deeply engaging narrative experience featuring combat on an unparalleled global scale.

Multiplayer

Become the vanguard of the changing face of war as you make your mark across Call of Duty's signature core gunplay and multiplayer experience featuring a massive launch day offering of 20 maps including 16 built for core Multiplayer.

Zombies

Continue the Dark Aether storyline and prove your mettle as you try to survive the relentless onslaught of the undead in a chilling new Zombies experience, developed by Treyarch.

Warzone integration

Call of Duty: Vanguard will usher in a new and unparalleled Call of Duty: Warzone integration post launch, and feature cross-platform play, cross-progression and cross-generation play.