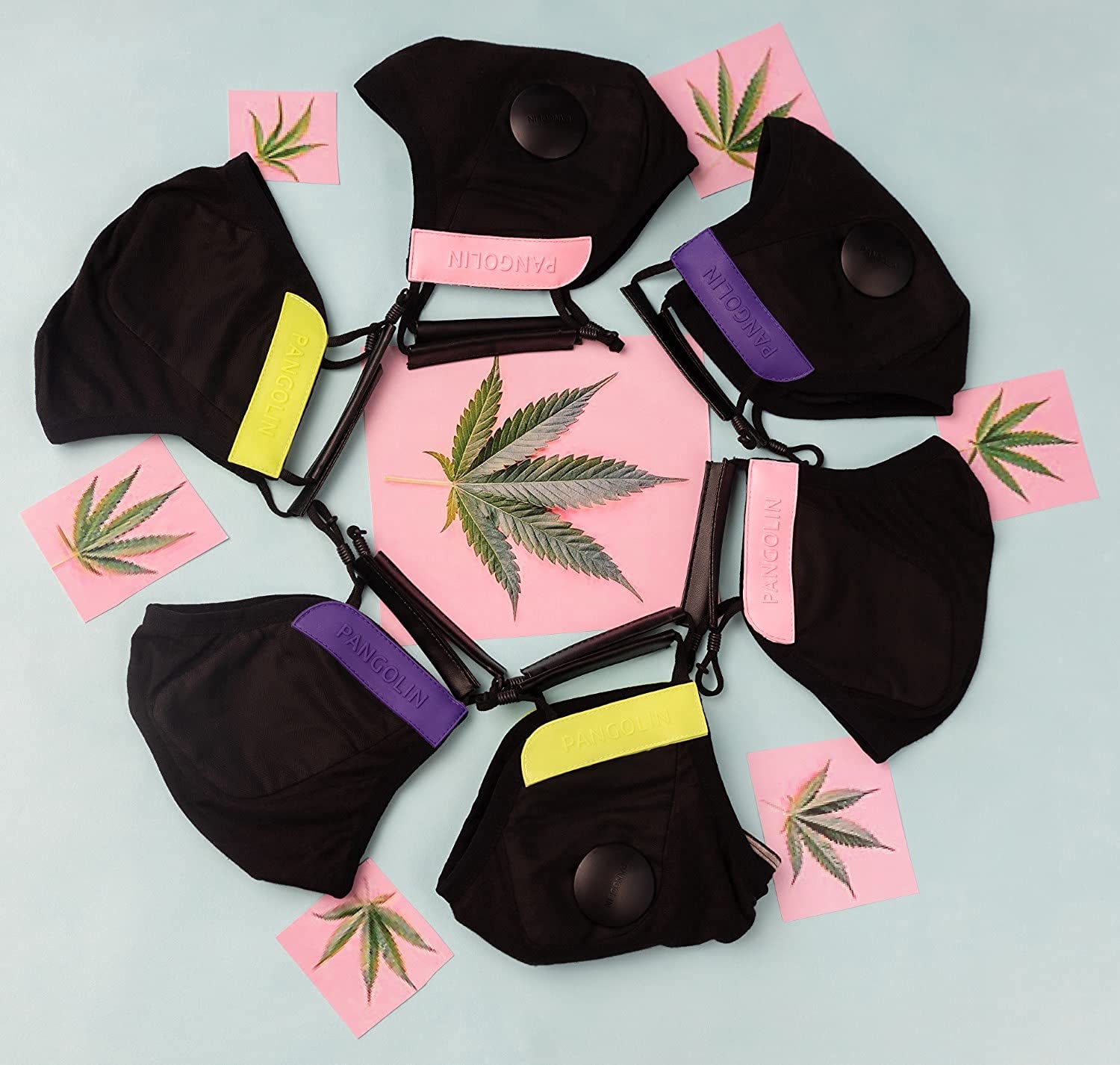 Pangolin Face Masks
---
Care Instructions: Washable

Fit Type: Adjustable Fit

✅PACKAGE INCLUDES - 1 Mask + 1 Filter + 2 Valves + 2 Ear Grips + 1 Neck Strap + 1 Leather Travel Pouch.

✅COMFORTABLE & BREATHABLE - 100% Cotton Super-comfortable & Breathable face masks. Our masks are treated with Health Guard AMIC technology.

✅MASKS WITH VALVES - Masks with valves help you breathe easier. They help with exhalation and help reduce inhalation exposures to certain airborne biological particles but cannot eliminate the risk of contracting infection, illness, or disease. Masks with valves are more suited for people with active lifestyles in polluted urban areas to reduce their exposure to city pollutants while allowing them to breathe easier.

✅BETTER PROTECTION & COMFORTABLE TO WEAR - Our filter material has been tested to block pollutants and other allergens. Adjustable ear loops allow you to freely adjust its length to suit your need, perfect for both men and women.

✅WASHABLE AND REUSABLE FACE MASKS - Comfortable & fashionable face mask with advanced protection from airborne pollutants are reusable. The mask performs at an optimal level for 175 daily uses and up to 25 weekly washes resulting in significant waste reduction.