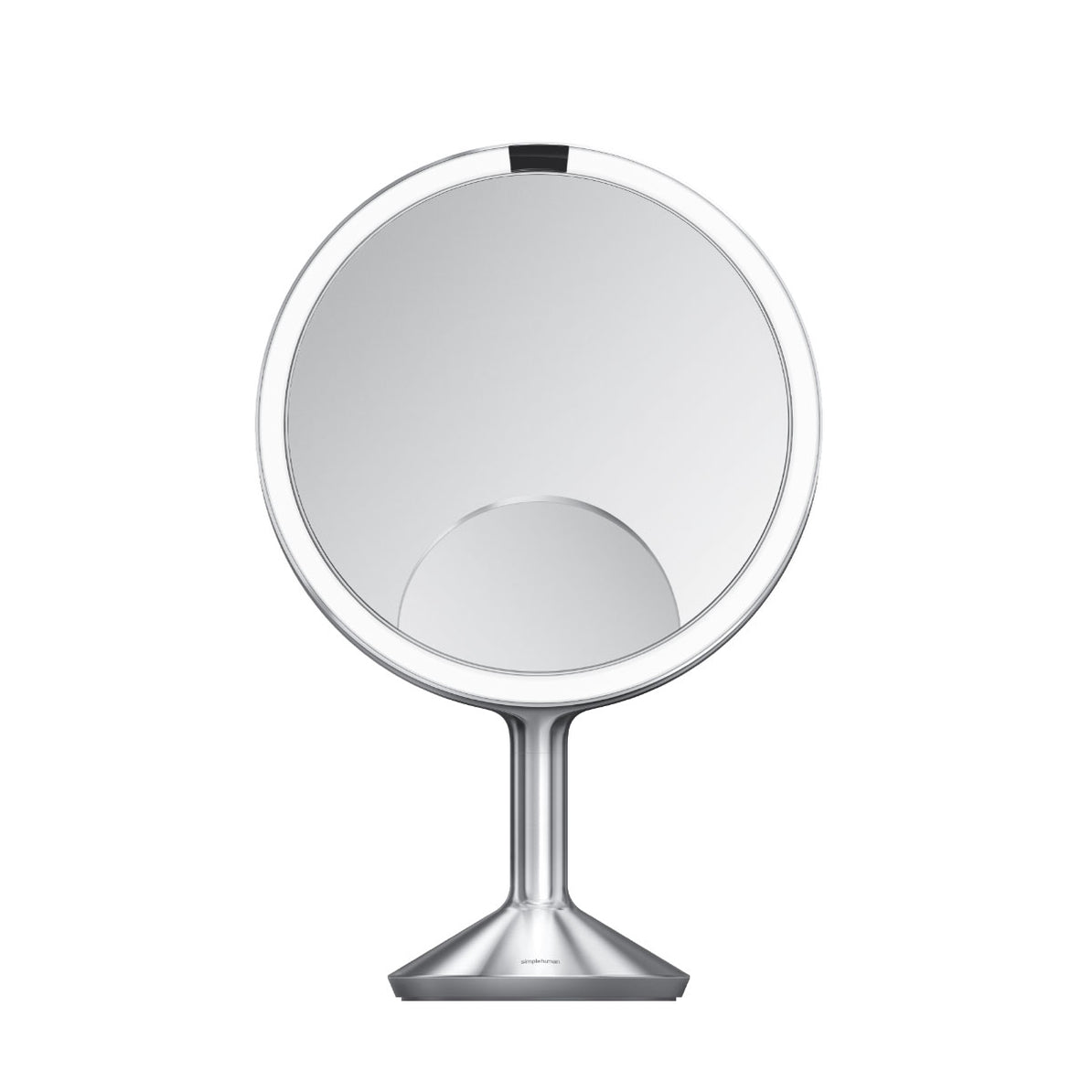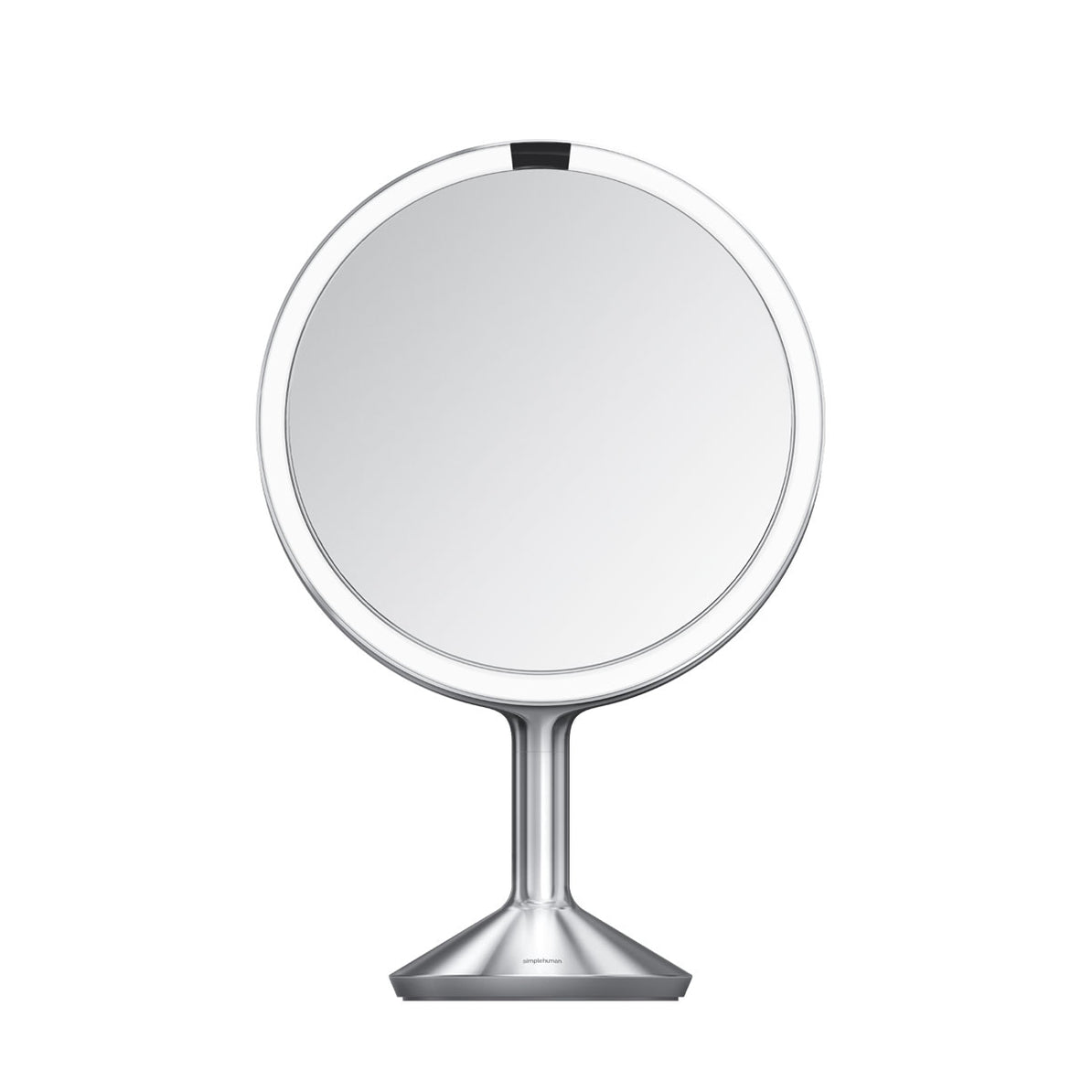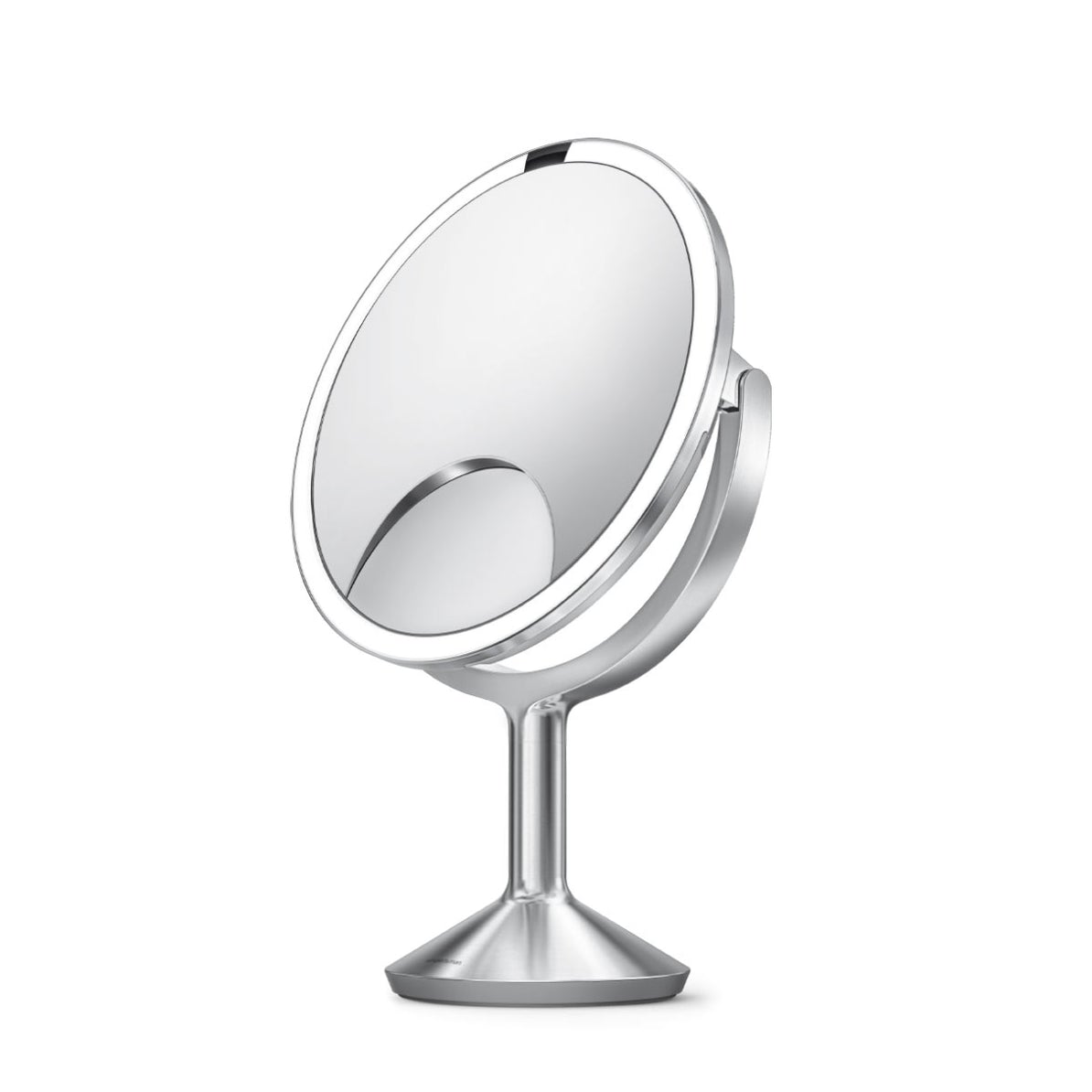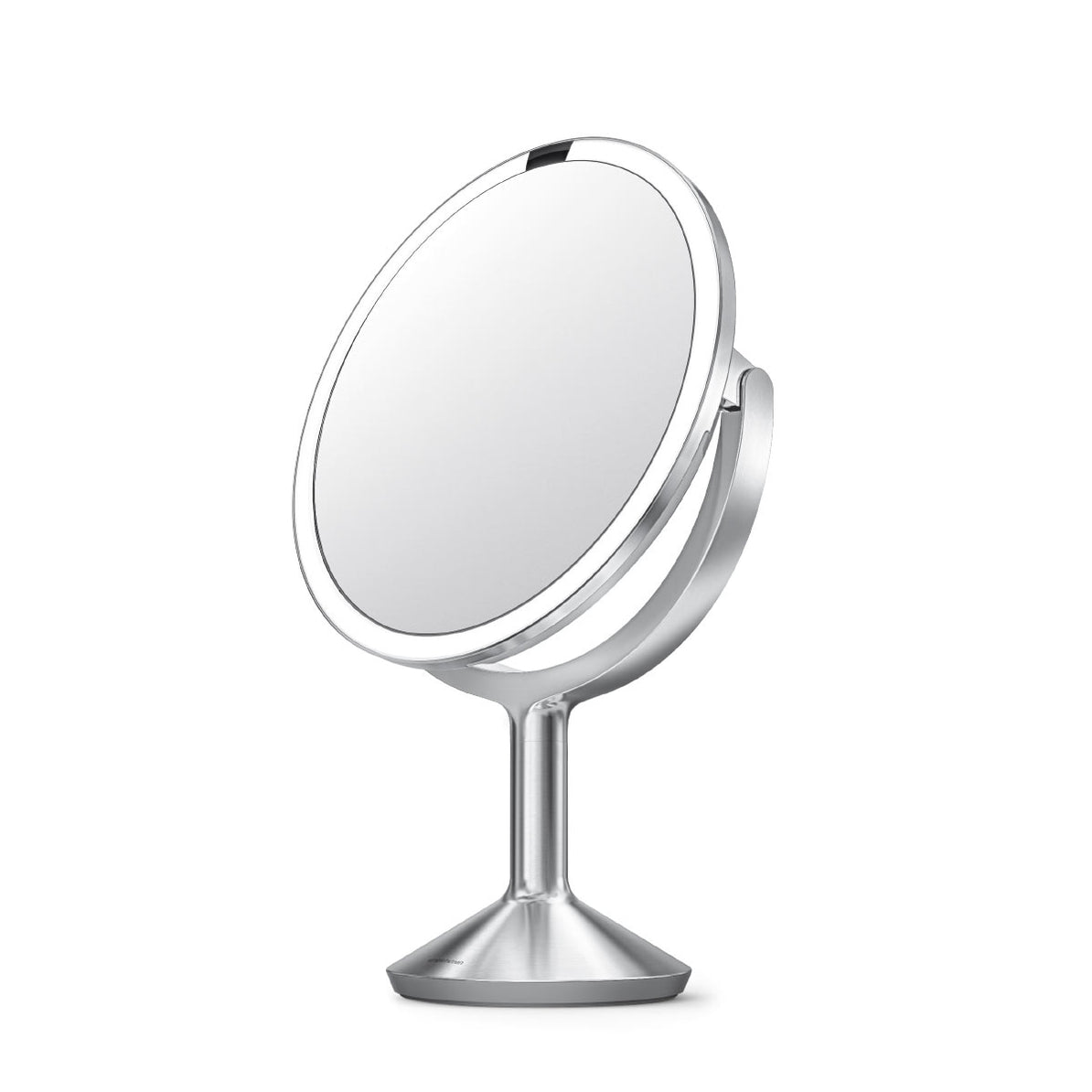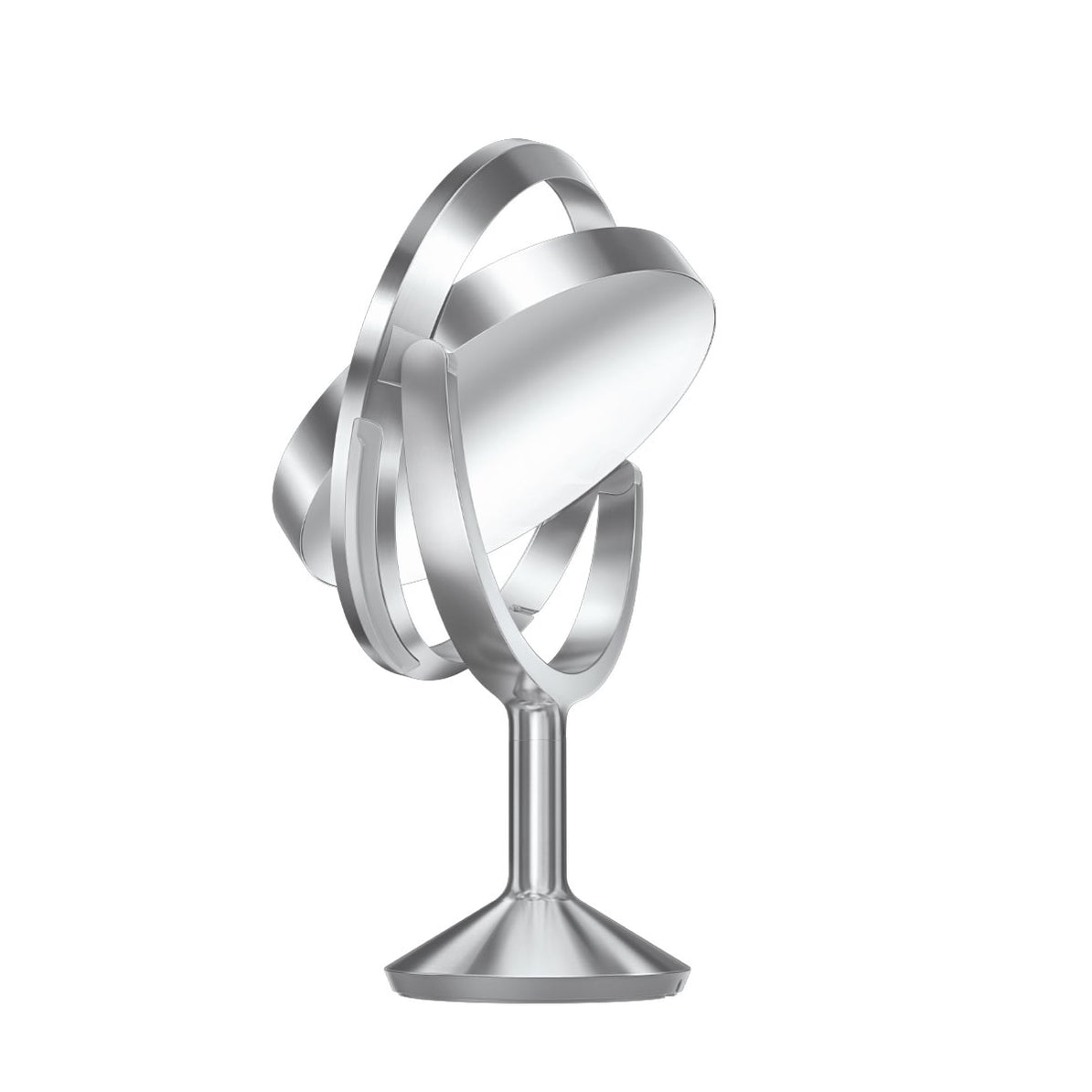 Simplehuman Sensor Mirror Trio Max
---
Three views in one mirror

On one side, 5x magnification allows you to view your entire face with enhanced clarity and detail. On the other, 1x is ideal for checking your look at true size, and the 10x window is perfect for an extremely close-up detailed view.




 

 

easy automatic flip

Just double-tap the touch bar and the mirror automatically flips to the other side, making for a fast, effortless transition between views.

 

dual light settings

Check your look under full sunlight or true-to-life candlelight.

 

touch-control brightness

Fast, intuitive control over a continuous range of brightness from 100 lux to 800 lux.