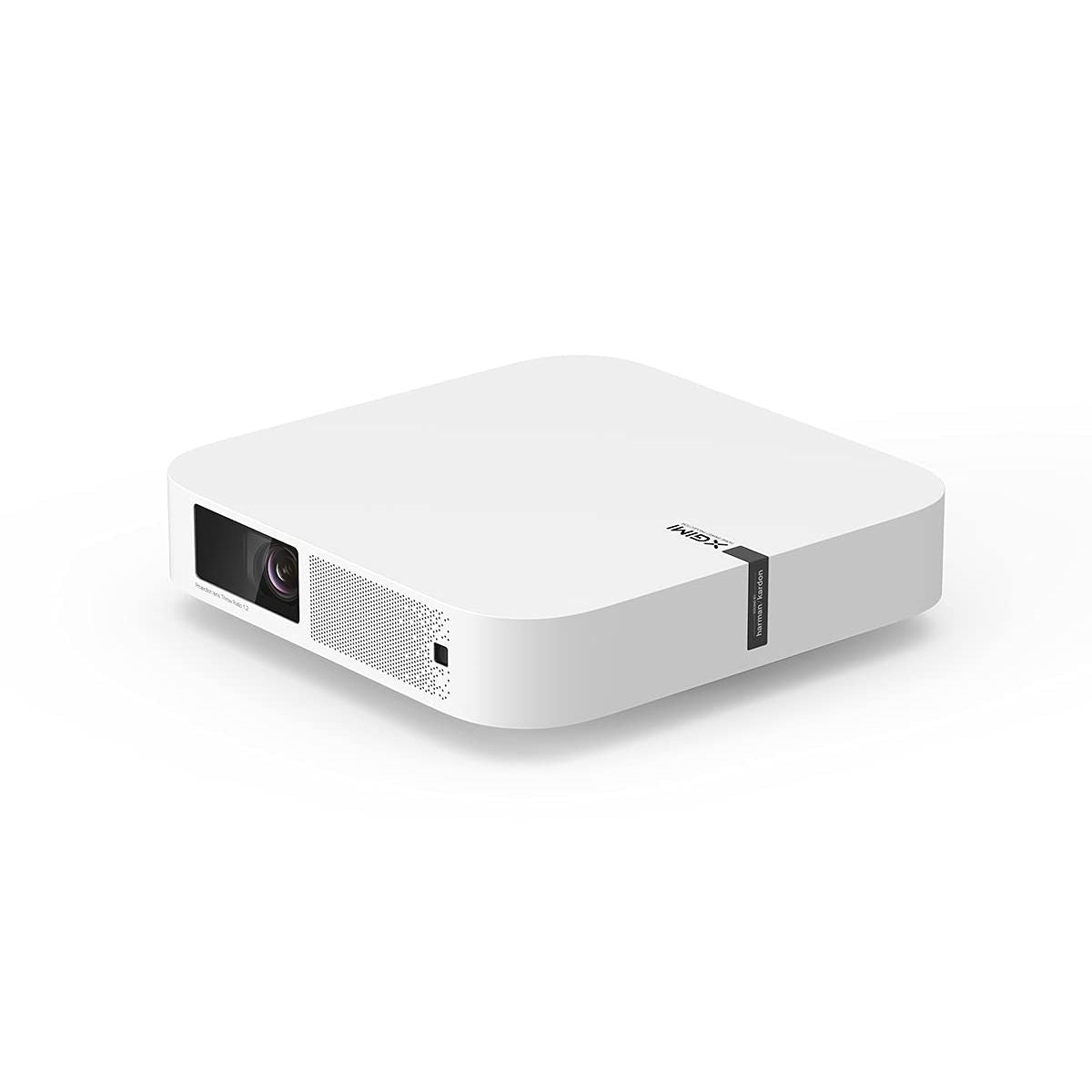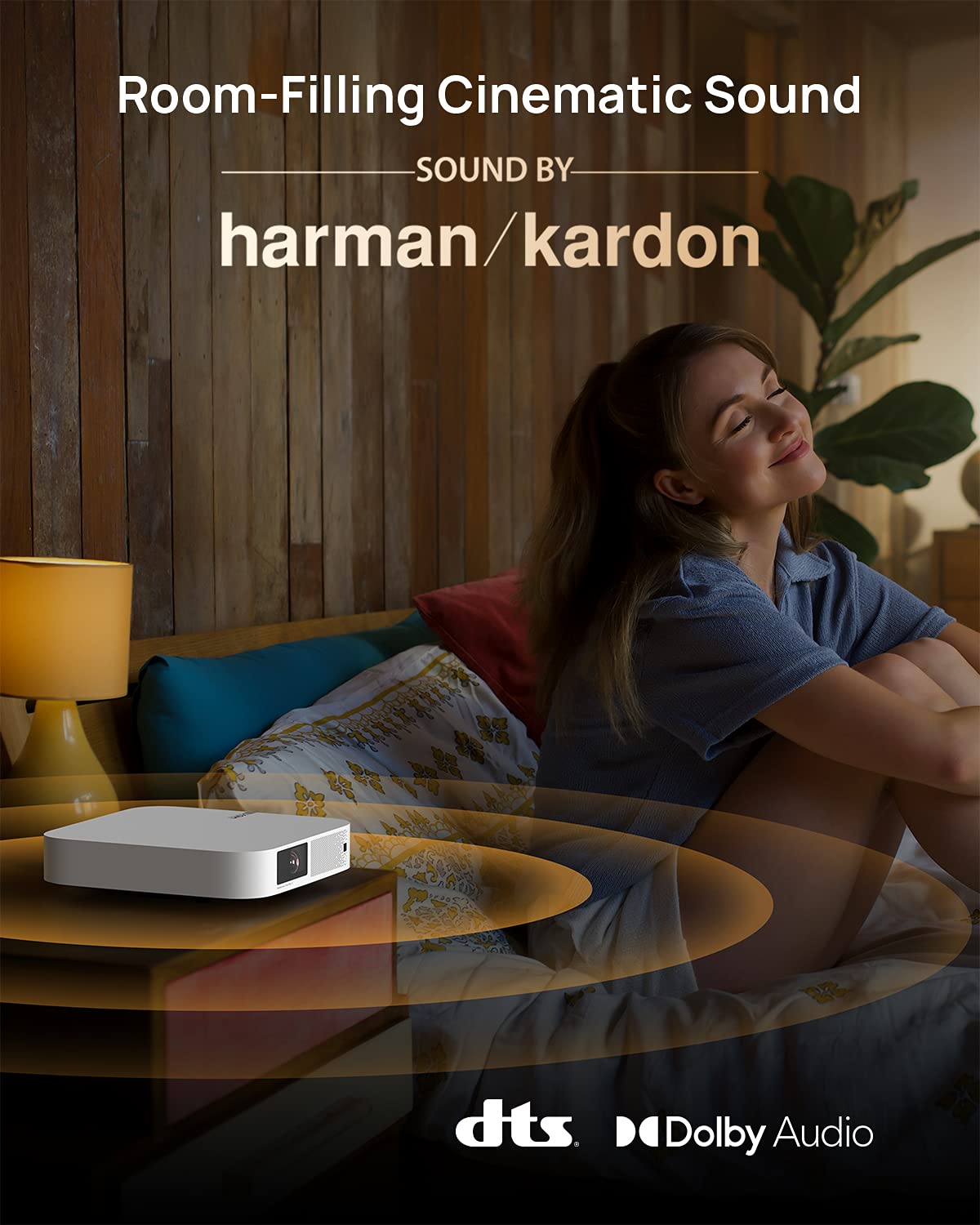 XGIMI Elfin Mini Projector
---
The Brightest Home Projector in its Size

Meet Elfin, a smart home projector packed with stunning resolution, tremendous sound, and most of all, remarkable brightness, all in a compact design. With Elfin, you can project what you love in super-bright detail and make any moment in your life bigger!

A Sleek, Minimalist Design You'll Love

Elfin provides all the amazing features of any XGIMI projector but in a much more compact design. And with solid lens protection! No more lugging around a bulky projector. Jazz up that next game night or crush any important presentation with Elfin by your side.

Remarkably Bright & Clear Display

Simply put, Elfin packs some seriously powerful brightness and FHD resolution. Regardless of the content, Elfin provides the brightest visual experience for its size.

Hollywood is coming to your living room, and it's bringing a 200" screen with it. Experience all the theater-like thrills and joys of 3D movies in the comfort of your home. With such a large, crystal-clear view, Elfin will easily supersize any moment.

Elfin's throw ratio makes it suitable for projecting in most rooms, gyms, or offices, regardless of how small.

What pairs great with Elfin's incredible image quality? Two 3W built-in Harman Kardon speakers. These beauties will instantly enhance your favorite YouTube videos or music, via Bluetooth, with the high-quality sound they deserve.

Spend More Time Using not Adjusting

With Elfin, you'll never feel frustrated by a slow or complex setup. Simply plug it in, power it on rapidly with our fast boot function, and let the Intelligent Screen Adaptation (ISA) technology perfectly adjust your display in seconds.

Never Miss a Moment of the Action

Elfin combines 60Hz motion compensation (MEMC)and super-low latency to deliver images with incredibly low image blur any time of day. This means you won't miss a single detail of any action movie or sports game.

Entertainment That Never Stops

Both the integrated Android TV 10.0 and
Google Play Store open up a world of
endless entertainment. With 5000+ apps
available, including Prime Video, Hulu, and
Disney+, there's always something for
everyone.

Watch How You Want Your next party
will be a huge hit, thanks to
Chromecast built-in. Cast your
content, apps, and games directly to
Elfin from any Apple or Android
device, and spice up the night
effortlessly.

Manage your entertainment and Google
Home devices with Google Assistant. By
using simple voice commands, you can
open apps, search for your favorite
content, or play music easily.

Brilliant Lifelike Imagery

HDR 10+ helps Elfin provide the ultimate contrast ratio, making the brightest image colors brighter and the dark areas more pronounced. Enjoy true-to-life visuals with incredible color depth and detail for all you project.