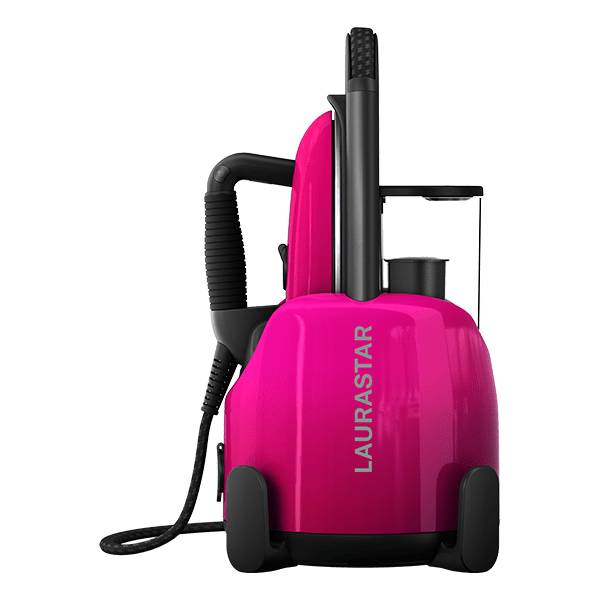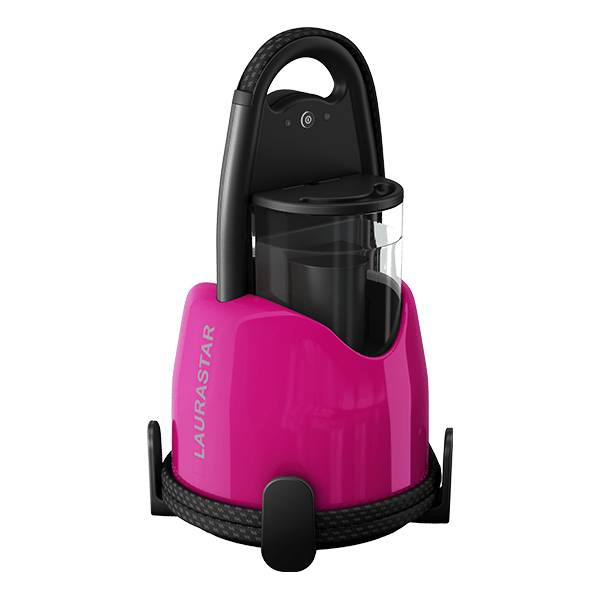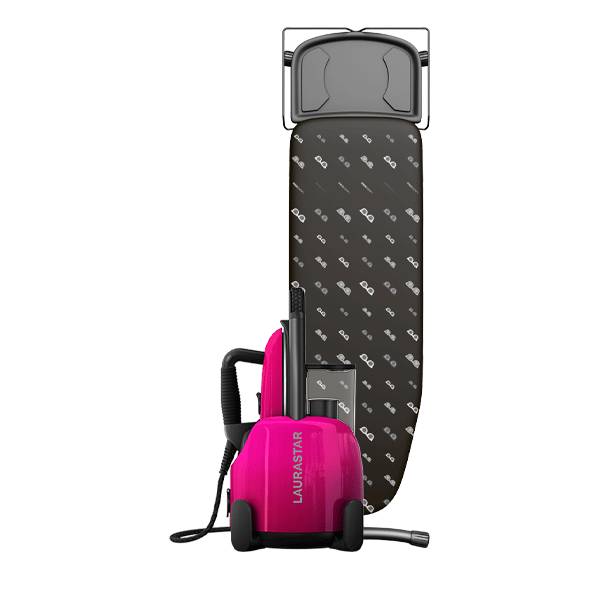 LAURASTAR LIFT PLUS PINKY POP
---
Among portable 3-in-1 Laurastar steam generators, the Laurastar Lift Plus Pinky Pop includes a 3D soleplate to help you avoid creases. With a unique design and exceptional steam, ironing, steaming and purifying becomes easier.

 

ELIMINATION OF GERMS THAT RESIST TO 30 AND 40°C WASH CYCLES AND PREVENTION OF ALLERGIES THANKS TO THE LAURASTAR DRY MICROFINE STEAM
YOU CAN IRON ON A BOARD OR STEAM DIRECTLY ON A HANGER
PERFECT RESULTS IN A SINGLE MOVEMENT FOR ALL FABRICS AND COLOURS THANKS TO A PROFESSIONAL IRON
NO MORE CREASES THANKS TO THE 3D SOLEPLATE
EASY TO PUT AWAY, EASY TO MOVE AROUND AND READY IN 3 MINUTES THANKS TO ITS UNIQUE ERGONOMICS

DRY MICROFINE STEAM

Laurastar DMS guarantees you a perfect result in half the time, treating fabrics gently by delicately plumping them and providing a hygienic effect at the heart of fibres that kills 99.9% of bacteria and viruses, and 100% of dust mites* through the simple act of ironing: Performance, care and hygiene thanks to steam that doesn't leave your clothes wet and works 15 times faster than steam from standard steam generators.

 


ACTIVE 3D SOLEPLATE

To ensure your clothes remain beautiful, Laurastar created the 3D active soleplate.
An exclusive feature that offers unrivalled ironing in a single movement, thanks to the surface of the soleplate that holds the fabric in place while steam is distributed over its entire surface to effortlessly eliminate creases.
The fibres are thoroughly refreshed.

PULSE STEAM

Laurastar is not content to rest on its laurels. Although acknowledged around the world as the Swiss specialist in ultra-fine and powerful steam, Laurastar never stops innovating.
Laurastar's latest high-end models are equipped with pulsed steam, the ultimate finishing touch to take care of your clothing.
Diffused through a series of bursts, pulsed steam ensures an optimum amount of steam for perfect results, regardless of the colour or fabric of your clothing.

REMOVABLE WATER TANK

You'll be able to add water without interrupting your ironing.

CABLE REWINDER

No more cables cluttering up the floor! With the automatic rewinder, the cable can be stored away with ease.

SAFE STORAGE SPACE

The iron's storage space is heat resistant, allowing you to put away your iron while it's still hot, immediately after you've used it.